Many people think that my face is perfect. However, I often say on the blog that it is problematic and has its imperfections.
My secret to smooth skin is Asian BB cream Dr. G. On the Internet I did not find information about this cream, or they were poor. I took a chance and ordered this cream to test it on my own skin.
I bought Beauty Blender in a double pack for applying the cream. It seemed to me a sensible way to apply this cream. As it turned out, it was a hit, because both of these products work great together.
The cream blends perfectly with the complexion, and although at first I was afraid of "Asian glow", I quickly realized that this product was created for me.
I searched many pages looking for information on how to wash BB creams, but after a while I found a product that washes it away very well without wasting time. You have read more about Bielend's two-phase fluid on my blog, which is why I will not dwell on this topic (I refer interested parties to the search engine on the blog).
I usually use the cream solo, when I need stronger coverage I reach for Primer Dr. G. And here I must mention that both products work well together.
The cream itself covers quite ok, additionally smoothes and evens the complexion. However, if I have a bigger problem on my face, I add Primer to it (in the ratio 3: 1, where there is less Primera).
Another plus is durability. I apply the product at 7: 00 and until 16: 30 is still intact on my face.
When it comes to tarnishing, it is at a decent level. Approx. 12: 00 usually I have to use matting paper. If I add Primer to the cream, durability and matt are definitely better.
I also used the cream in the summer, it did not run off my face after a few minutes, as was the case with drugstore foundations. Even in the 30 gradual heat he managed my face. It has an SPF 30 PA ++ filter
Currently, the Hydra Intensive version has been replaced by the Sensitive version for sensitive skin. I haven't had the opportunity to use it yet, but I'm waiting for the moment when Hydra Intensive is over.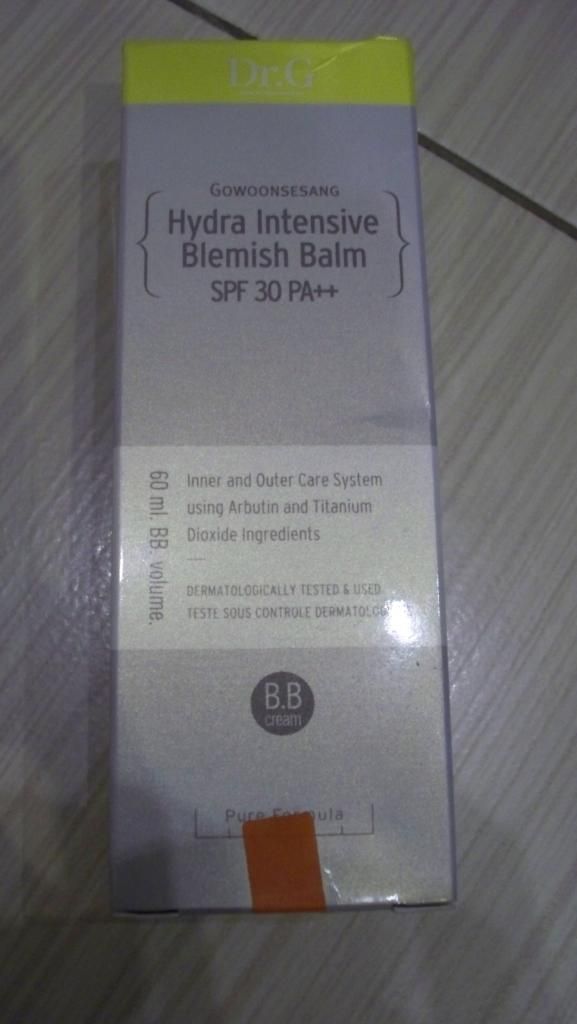 I have heard some opinions about the standard version of this cream that girls apply moisturizing cream under it. I didn't use the classic version, but when it comes to this version, I don't put anything under or on the cream.
And if I'm already at the performance of this product, I can not fail to mention that the current tube has been with me since November 2013, which is almost a year. That's why I don't think cream is expensive. Considering its price (a little over PLN 100 for 60 ml.) And how efficient it doesn't seem expensive.
When buying this cream online, it's worth being careful, because, for example, fakes are circulating on Ebay.
Summarizing:
- radiant, smooth complexion
- decent mat
- great durability
- does not clog!
- relatively low price (compared to performance)
- you need to do a very thorough makeup removal
- moisturizes
- has filters